Featured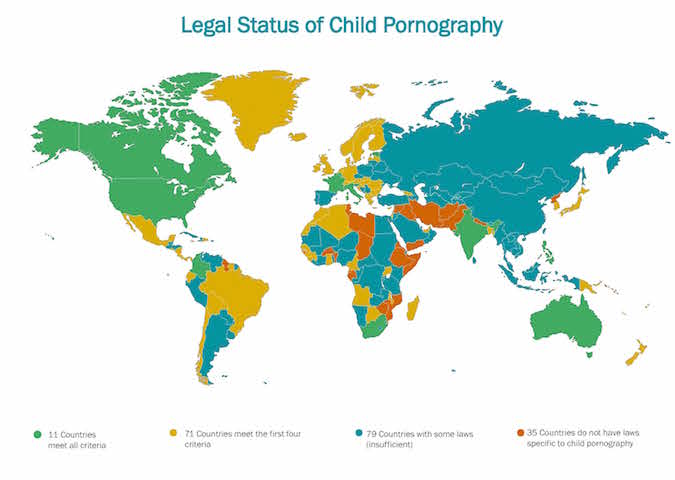 Child Pornography: Model Legislation & Global Review
(ICMEC) This groundbreaking report analyzes child pornography legislation in 196 countries around the world, and offers a "menu" of concepts to be considered when drafting anti-child pornography legislation. First released in April 2006, the report currently is in its 8th edition.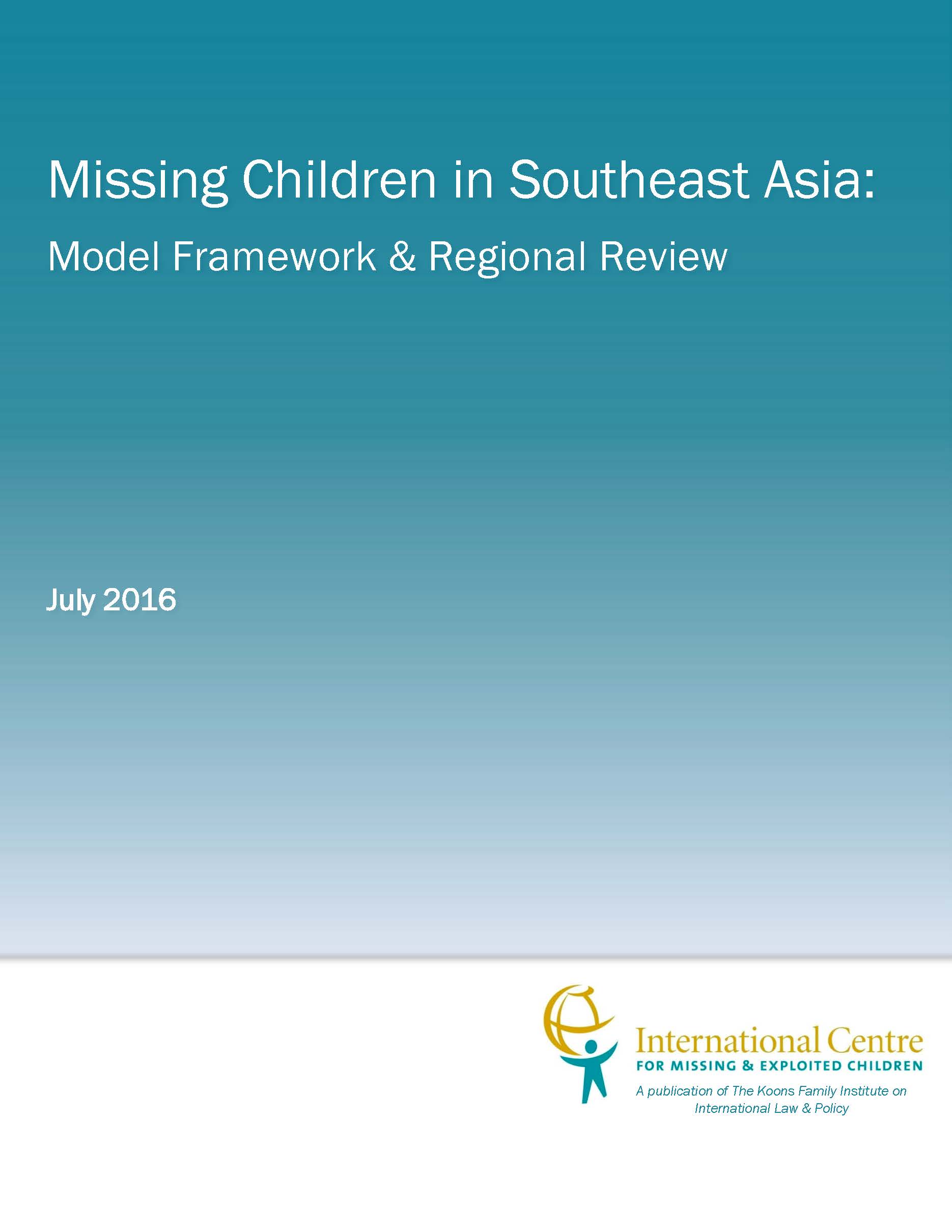 Missing Children in Southeast Asia: Model Framework & Regional Review
(ICMEC) This report, the second in the series, reviews current legislation, policies, and best practices related to missing children in ten Southeast Asian countries, as determined by their membership in the Association of Southeast Asian Nations (ASEAN): Brunei Darussalam, Cambodia, Indonesia, Lao People's Democratic Republic (also referred to as Lao PDR or Laos), Malaysia, Myanmar, Philippines, Singapore, Thailand, and Vietnam. This report contains a regional review and country-specific information – including legislation, policies, and practices – along with a gap analysis and regional recommendations for developing and strengthening existing mechanisms concerning missing and abducted children in Southeast Asia.