THURSDAY, APRIL 29, 2021
12:30pm ET / 6:30pm CET
STREAMING ONLINE
Hosted by
NATALIE MORALES
West Coast Anchor of
NBC's "Today Show" and
Dateline NBC Correspondent
Welcoming
GRACE HIGHTOWER
as Global Ambassador
Presenting the first annual
EVERYDAY HERO AWARD
Presenting Guillermo Galarza with the
LIFETIME ACHIEVEMENT AWARD
RECOGNIZING FRONTLINE PROFESSIONALS
If you work in healthcare, law enforcement, or education, we invited you to join us as our guest with a complimentary Hero Ticket in recognition of your selfless work to protect children. Email Emily@asticproductions.com to claim your Hero Ticket.
YOU CAN HELP CREATE A SAFER WORLD FOR CHILDREN THROUGH YOUR SUPPORT OF THIS EVENT. PURCHASE TICKETS OR BECOME A NAMED SPONSOR OF THE 2021 VIRTUAL GALA HERE: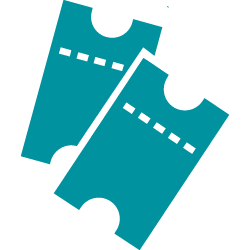 Purchase tickets or event sponsorship
Purchase Online
Download our form to mail your donation
Download Form
Access to the event will be distributed via email on Wednesday, April 28.
Every year, millions of children are reported missing. ICMEC's mission is to bring them home. We are dedicated to making the world a safer place for children and we couldn't do it without supporters like you. Please join our 2021 Virtual Gala for Child Protection as we celebrate the many life-saving achievements of our programs, partners, and remarkable honorees, and as we continue to work toward our shared goal of making the world a safer place for children.
A SPECIAL THANK YOU TO OUR 2021 VIRTUAL GALA SPONSORS:
Diamond Sponsors
Chugai Pharmaceutical Co., Ltd.
Gold Sponsors
Nancy & Alan Schwartz, The Schwartz Family Foundation
Silver Sponsors
Dr. Eric Varma & Mrs. Michelle Varma