Since 2011, our representation in Brazil has supported a full spectrum of activities aimed at preventing child abduction, sexual abuse and exploitation throughout the Latin American & Caribbean (LAC) region.
What does ICMEC LAC do?
We provide technical assistance to organizations in individual countries to improve laws and policies on child protection, based on international good practices. Our focus is on missing children and child sexual abuse via the Internet.
We advocate for changes in laws, treaties and systems to protect children in the region, including championing ICMEC's Child Pornography Model Legislation, Child Protection Model Law and Model Missing Children Framework.
We offer training and capacity-building programs to interested organizations.
We work to expand the Global Missing Children's Network, and we promote Rapid Emergency Child Alert Systems.
We promote the creation of a regional coalition against child pornography, an alliance between the financial and technology industries and the public sector, including law enforcement and NGOs.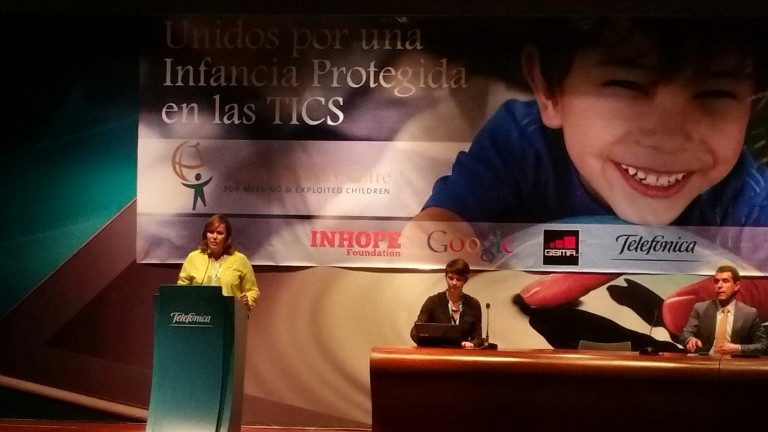 Who are our partners in the region?
Our strategy relies on developing relationships and coordinating with organizations that share our goals. Some of the partners with whom we work include:
UNICEF LACRO, the Latin American and Caribbean Office of the United Nations Children's Fund;
CARICOM, the Caribbean Community and Common Market;
OAS, the Organization of American States, and its IIN, the Inter-American Institute of the Child;
INHOPE, the International Association of Internet Hotlines, a 45-country network working to eliminate online child abuse;
GSMA, the Groupe Speciale Mobile Association, which represents mobile operators worldwide;
INTERPOL, the International Criminal Police Organization, in Buenos Aires and San Salvador.
We also are an integral member of the Latin America & Caribbean Movement for Children (MMI-LAC), which promotes regional advocacy campaigns for child rights and accountability of governments vis-à-vis their children.